Exciting News!!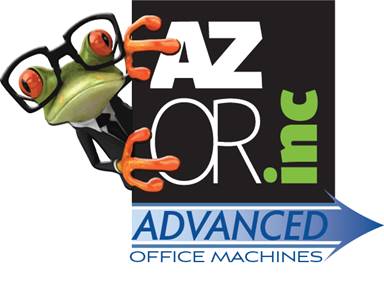 We are very happy to announce that Advanced Office Machines and A-Z Office Resource have merged. On December 1, 2022 both of these locally owned companies will come together to provide even better service for businesses throughout the Bowling Green and surrounding area.
All the same faces! Better Service!
"We believe that local businesses are the life blood of our towns, cities, and states. They add value to our communities and create jobs for the people that live in them. We exist to serve all businesses within our reach. We will provide them with the resources and supplies that they need to serve their customers. We will share our knowledge and our experience with them when they need it. Our passion for serving others will help them succeed."
Advanced Office Machines has been locally owned and operating in Bowling Green since 1989.
We are honored to continue the legacy.
A-Z Office Resource has been locally owned and operating throughout the mid-south region since 1985. For more information about AZOR, visit our web site at www.azorinc.com.
Please continue to reach out to Gary or Jim for orders, copier sales and service, or to be set up online to order your supplies! Our new website offers an enhanced shopping experience. You will be hearing more about that from Gary very soon! We are excited about the future of these two great companies!
Please continue to call:
270-842-0058
New Email:
Gary Browning: gbrowning@azorinc.com
Jim Beach: jbeach@azorinc.com